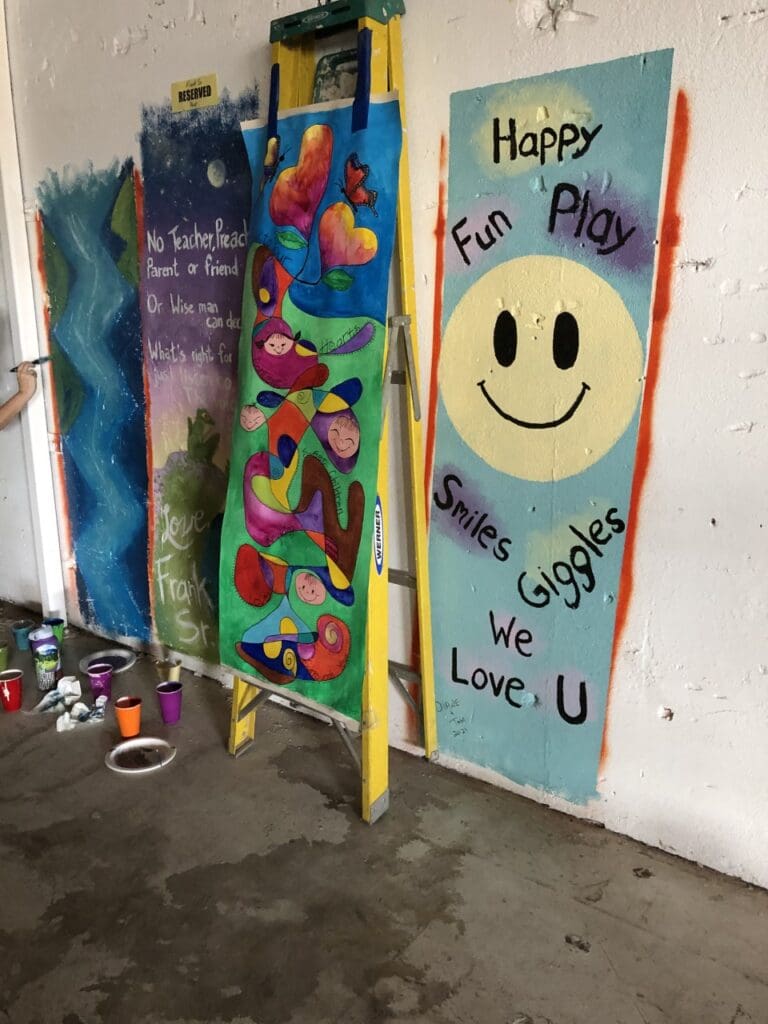 On April 17th, we hosted our first in-person event! We showed off our donated space, shared the renderings from our architects and offered snacks and refreshments for all to enjoy from our event sponsor Straight to the Plate Catering. Meanwhile, our artistic volunteers and our guests were transforming our base walls into beautiful works of art! For a $100 donation, guests were able to paint whatever they felt inspired to share or engage one of our artists to paint for them. The walls have come to life with hidden hearts and if they could talk…what beautiful things they would have to say! We will photographing these pieces before we drywall over them and seal them in forever. The photographs will hang in our completed facility to show that the walls of Lily's Pad beat with hidden hearts!
There's still time to leave your mark on the foundation of Lily's Pad!
Donate $100 and designate your donation for "Hidden Hearts". You will receive an email confirmation with an opportunity to make specific requests for your piece. Want to have your own private painting party? Contact us to set up a date and time. Minimum of $200 donation required and includes 2 spaces to paint and all necessary painting supplies.