As I sit down to write this blog today, my head is spinning. This has been an incredibly busy week for me and the rest of the Lily's Pad entourage. My email box has never been so full and my to-do list seemed to keep getting longer by the minute. My mind is racing as I try to settle on a topic for this week. Usually I use this blog as an opportunity to help people understand our purpose and our mission by relating some of the experiences that led us to the Lily's Pad vision. In the future, this blog will tell the tale of the kids who come to play at Lily's Pad. Sometimes when I think of those future blogs, I can almost see the kids faces and hear their laughter. My fingers itch to type out the stories of their lives. My heart longs to be filling these pages with the impact of Lily's Pad on those kids and more than likely, the impact of those kids on me.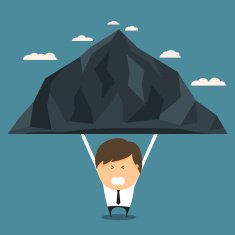 So that's the reason the blog began, but it serves another purpose as well. It is the chronological memory of how we are going to get from our vision today to our facility tomorrow. It is the tale of our journey and of our obstacles as well as our victories. I know we will need these memories someday, when something else challenges our fortitude.
"You have been given this mountain to show it can be moved." This is the quote that my mom has on her refrigerator to remind us of the power we have inside of ourselves to do hard things. and this week, we were handed hard things.
I got the cost of the flooring for the playspace. Double what I had imagined. More than double actually. The cost of the HVAC system came in as well. Quadruple what we had budgeted. Two major kicks to an already decent sized renovation budget. I think the play piece I picked out is too big and we need to return to the drawing table for that. The city has agreed to allow a demo permit but they would prefer to not have us piece out the project in phases which means a delay in getting started until funding comes through.
That's the hard stuff. That's the mountain we are moving. And it needs to go right here in the middle of the blog to remind us someday when we need it most that we can do these hard things. But that's all I'm going to say about that. Instead I'm going to add to this documentary what we decided to do in spite of our great, big massive mountain.
Today I sat in my parents living room and blew up balloons and stuffed them with glow sticks. I showed them the paper origami frog I had folded and demonstrated the cotton ball racing game. I described the scavenger hunts with paint strips and puzzles and foam cup frog crafting kit I was making. I added my mom's hand sewn bean bags to the pile of assembled goodies and together we anointed our newest addition to the Lily's Pad bag of tricks: the "Live, Laugh and Play Pack".
That's right, you big ole mountain…if you're too big to move right now, we're going around you or to the side of you or halfway over you. However you see it, we are not giving up. We have a mission to serve immune compromised kids. That's what Lily's Pad is all about. We want to build them a play space where they can come and run and play and make friends and form a community. We want parents to get a little bit of respite because someone else is entertaining their kid for a few minutes and we want them to find comfort in a group of peers who just "get it". And that will happen. Someday, down the road, at 1348 E. Apache in Tempe, that is exactly what is going to happen. And while all that love and laughter and play is going on, other powerful things will take place as well, Little legs that desperately need movement will start pumping. Little minds that are fighting boredom will find interesting things to think about and do. Little hearts will feel love and compassion. Healing will start to happen from the inside out. The question is…why can't that start now? If we want to facilitate healing through play and laughter, why can't we start making that happen today?
We can. Our Live, Laugh and Play Packs will roll out the week of February 8th. No, they will not be a playground. But they will be the start of our mission. They will give kids something to do that gets their minds working and their bodies moving and they will show their parents that someone out there cares and gets it. And just as importantly, more people will learn that there is a place called Lily's Pad that needs to be built. More people will come to understand the needs and challenges that this underserved population has and hopefully, just maybe, someone will see our little pack and read about our mission and be the person who can donate electric services or an HVAC system or plumbing pieces.
Today, I opened my email and found a nice, generous donation. That was pretty incredible but the note was even better. The donor told me she was honored to donate and that it was beyond crucial to have a play space for immunocompromised kids. I couldn't have asked for a more uplifting message, a more solid confirmation of our plans.
So there you have it, my friends. My weekly recount of what it takes to move a mountain. Sometimes it's easy and pieces just crumble out of our way. Other times, like this week, the mountain seems so big we can't budge it. But one thing is for certain. It will move. Little by little, piece by piece, we will move it until a beautiful, gleaming play space is all that remains in its place. And while I push and shove at it, I'm gonna pass out Live, Laugh and Play Packs and forge ahead.
But get those hammers ready, I think I'm going to need some backup and I can't think of a better community than this one to call on.
Written by Dawn Garza
– Director of Operations at Lily's Pad and Card Carrying Mountain Mover
To Sponsor a Live, Laugh and Play Pack, make a $25 donation and designate to Play Packs