Thank you to Coinless Laundry
and the Phillips Family!
Thanks to and INCREDIBLE donation of sponsored rent for 13 years, Lily's Pad officially has a home!!! We are so blessed by the Phillips Family and their business Coinless Laundry! On April 26, 2020 Lily officially cut the ribbon to begin construction on the building gifted to us. As you can see we have a ton of work to do but look at how big this place is going to be! Close to 6,000 square feet and located in the heart of Tempe on Apache Blvd just east of Rural! Our new address is 1348 E. Apache Blvd, Tempe AZ 85281.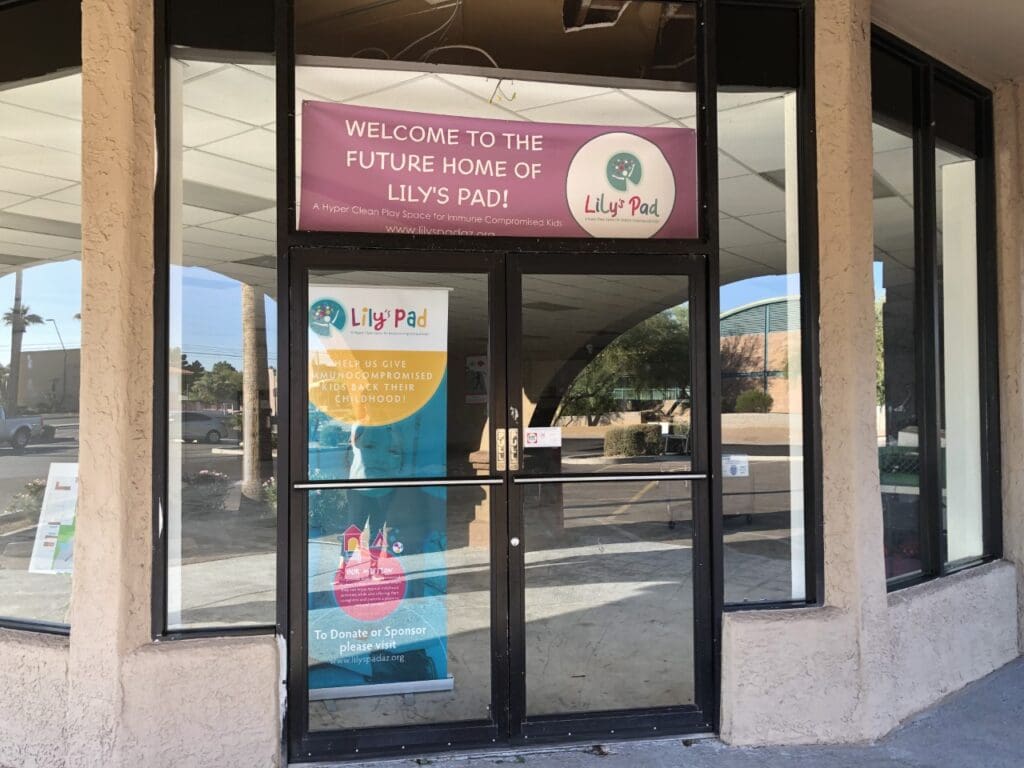 Thank you to Architekton for
designing this space pro bono.
We are grateful that you are willing to share your incredible talents with us, hold our hands through the process of City permits and most of all for sharing our vision and helping us to make this dream come true. Lily's Pad and all of the children who will come to play here in the future will be forever indebted to you! Here is the most updated rendering of our future play space. Help us build Lily's Pad by making a donation today! Click here to donate!