Welcome to the Lily's Pad Blog! This is the first post detailing our journey to build-out and run a play space for kids with compromised immune systems. As the person most likely to be authoring these posts as well as the first paid staff member on board, I thought it only seemed fair to start off by telling you a bit about myself and, most importantly, why I so strongly believe in this project.
My name is Dawn Garza and my new official title is the Director of Operations for Lily's Pad. What that means is that I am in charge of handling all of the behind the scenes work to get Lily's Pad up and running. I'm meeting with our architect and with general contractors seeking partners for our build-out. I'm researching grants and fundraising opportunities. I'm updating our website, shipping our Lily's Pad apparel to our awesome supporters and keeping the bills paid. What it means in the future is that I will oversee the volunteers and staff members as they engage immunocompromised kids in the fine art of play. I'm really looking forward to that day! Yes, I will still have to pay the bills, handle paperwork and seek grants but I will also get to see this extraordinary vision come to life.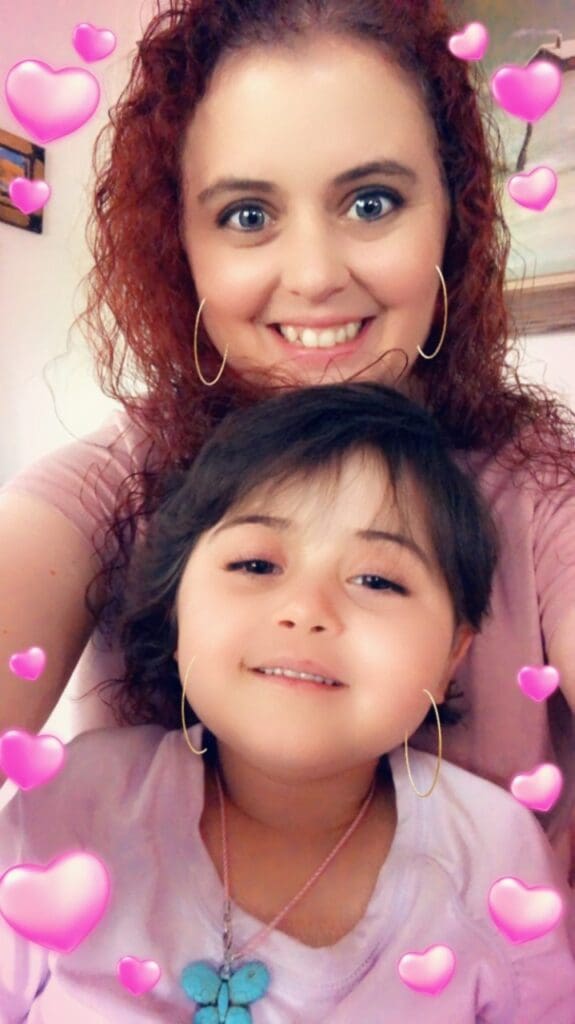 As the headline of this blog suggests, I also have a different title and this is the one that defines my "why" for this project. Before I ever became the Director of Operations, I was Lily's Auntie Dawn. For those of you not familiar with Lily, she's the spunky, sassy little girl who is the inspiration behind Lily's Pad. In 2017, at the young age of 3, Lily was diagnosed with Leukemia. My family is very close and I would consider my brother and his wife two of my best friends. To say that Lily's diagnosis hit us all pretty hard is an understatement in the worst way. As a part of Lily's care giving team, I got a front row seat to the devastation created by a childhood disease such as hers. I watched her hair fall out and her face swell from medications. I watched her not be able to get up and walk because her legs ached so bad. And I watched her sit at home, alone and isolated, because her immune system was too compromised to let her go out and play. Although our sweet Lily is now cancer free as of April of this year, we as a family vowed to create something to help kids like Lily keep a piece of their childhoods while they battled their diseases. Which is how I came upon my new title and role here at Lily's Pad.
There's a lot more details I could share as to how my path led me to here. If you have an hour (or four) I could tell you the whole thing! For now, I'll just give you a little background and sum it up by saying it was quite a roller coaster ride. My previous career was in food service. My family owned a catering company and I spent 25 years working in it. Also in charge of operations there, I managed employees, paid the bills, oversaw the daily operations and even cooked the food on some days. Juggling many balls at once and making something happen with nothing were two skills I definitely fine tuned over the years. I think that skill set will serve me well in the nonprofit world but I doubt it's going to be what will define me as a good director. No, I will owe all of that to being Auntie Dawn.
At the end of the day the fact that I'm the Director of Operations at Lily's Pad will matter less than the fact that I'm Lily's Auntie Dawn. That's the title I want you all to remember. Because I see you, families of this underserved population. I see your struggles and I feel your pain. And I'm ready to do something about it. You take your kids to their doctors and nurses and I pray they heal your kids of their ailments or at least provide them respite from their suffering. And after that, you bring those kids here to Lily's Pad and we will do what we can to heal their hearts and lift their spirits.
I hope you'll tune in for more and be a part of this journey. Follow us here for updates on our progress and to see this vision come to life.