We are coming soon to the SW corner of Priest and Southern in Tempe!
Estimated Opening Date of April 2023!
Thank you Architekton for designing this space pro bono. We are grateful that you are willing to share your incredible talents with us, hold our hands through the process of City permits and most of all, for sharing our vision and helping to make this dream come true! Lily's Pad and the children who come to play here will be forever indebted to you!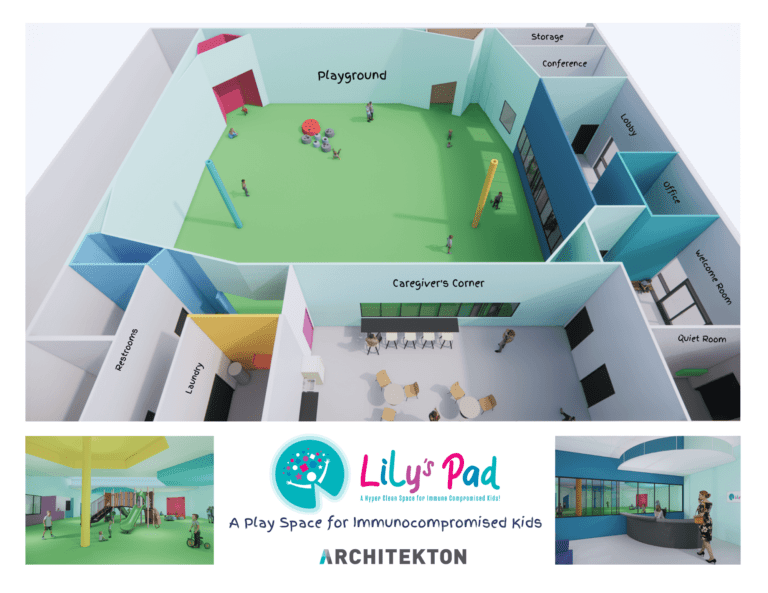 Our facility is anticipated to open in April of 2023 and it's incredible to watch it move from a vision to a reality.  Check out our video of Lily's Pad after three weeks of construction or view the photos below.  Special thanks to Sterling-CM, Knockout Plumbing and Happy Valley AC for their contributions!
Donate Today
All donations, no matter how small, are truly appreciated and will only go to helping families and children suffering from immunocompromised conditions.