Five years ago, just days before the holidays, we discovered what it felt like to have a child diagnosed with cancer.  In our darkest hours, special surprises and random kindness brought us light.  Now it's our turn to gift it back!
HOW YOU CAN HELP:
1.  Hold a "Wish list" drive of your own. Click here to download. WISH LIST
2.  Donate $5/$10/$15 Gift Cards 
3.  Contribute to our "Gift Back" fund.  Lily and our team will purchase gifts and supplies for children and families spending the holidays in the hospital or clinic.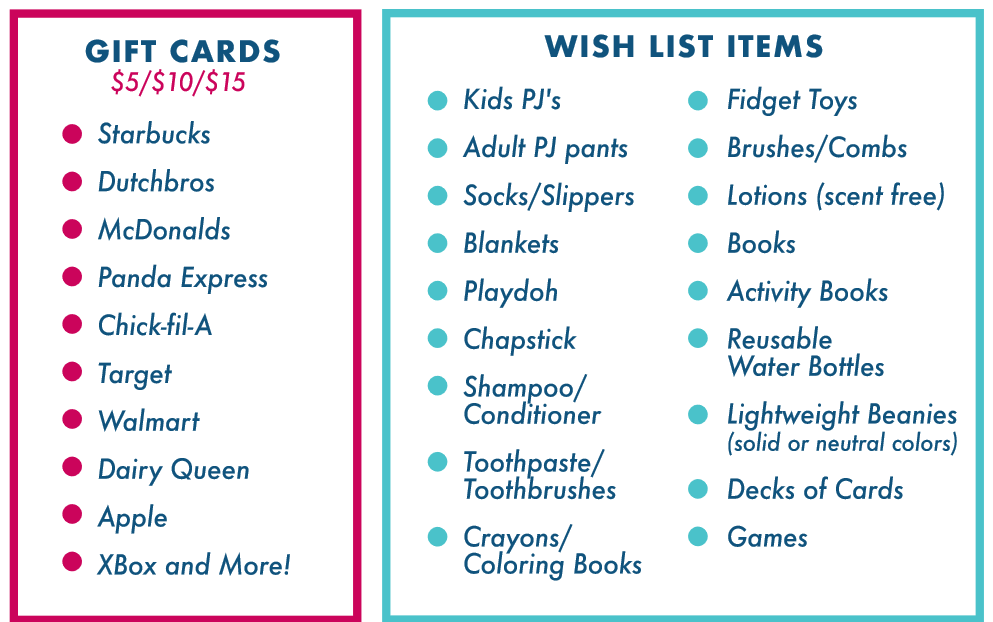 GIFT CARDS AND WISH LIST DONATIONS NEEDED BY 12/16/22
CASH DONATIONS NEEDED BY 12/18/22