October Virtual Challenge
Lily's Pad focuses on getting kids living and laughing by engaging in exercise and play! There is no better way for us to support these kids than by doing the same for ourselves! Join us in our Virtual Challenge to "Live, Laugh and Play your OWN way"!
We want everyone from all fitness levels to be able to participate. If you are a runner, a cyclist, a rower, a swimmer or a walker – you can play! Even if you are just someone looking to focus on health while making a difference in these kids lives, we have a level for you too! Plus this is a virtual challenge so ANYONE can play along. With seven different challenges to choose from, there's sure to be one that fits.
Miles can be tracked in any activity such as walking, running, swimming or biking.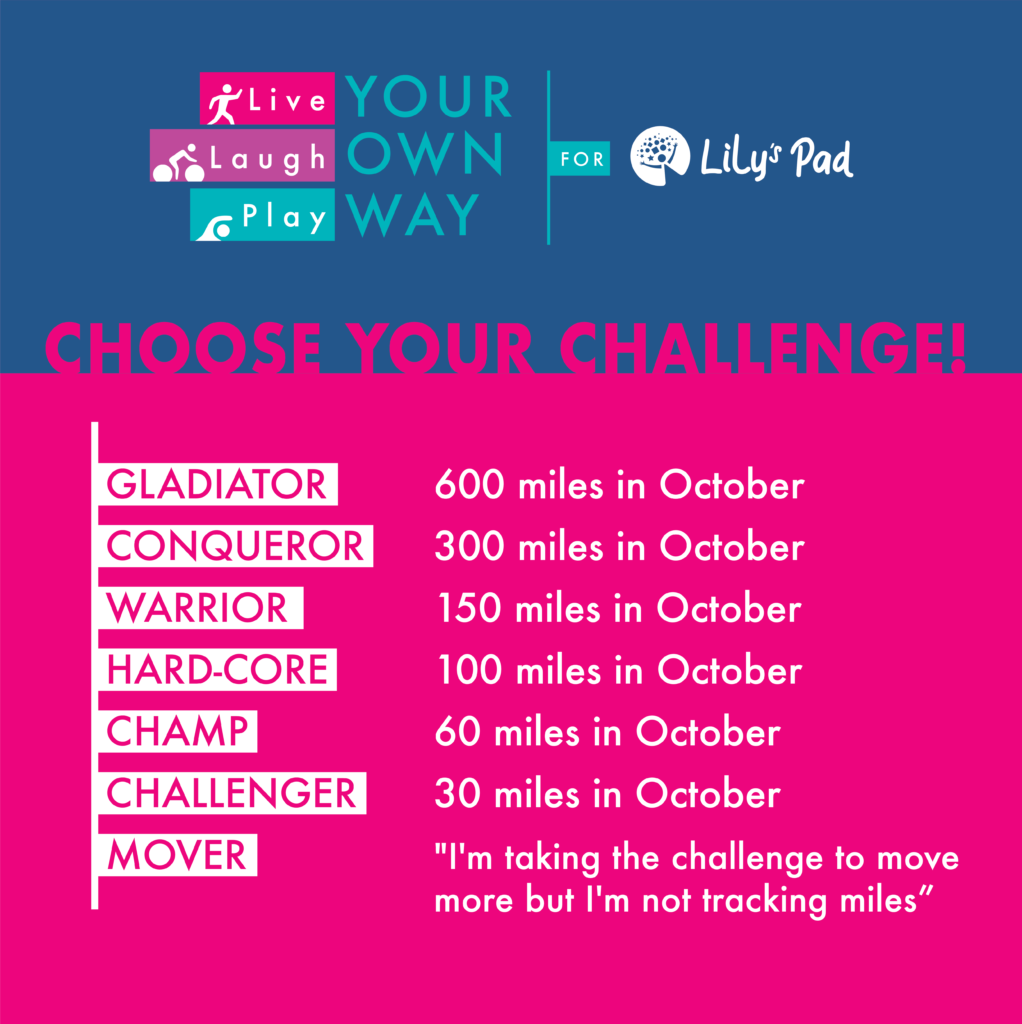 THANK YOU TO OUR EVENT SPONSORS!