A Hyper Clean Facility for immunocompromised
Children to play like typical kids!
Lily's Story
Lily's Pad came to life in the mind of Brad Taylor, whose three year old daughter, Lily, was diagnosed with high risk Acute Lymphoblastic Leukemia (ALL) in December of 2017. Lily spent just over a month living in Cardon's Children's Hospital fighting to become stable in order to begin her outpatient treatment program, a program she would undergo for the next two and a half years. As Lily's treatment progressed, the chemotherapy she received daily attacked not only the cancer she was fighting but also her immune system. This immune compromised state forced Lily away from the activities and friends that she loved, and it became increasingly difficult to motivate her to go to the hospital to receive her treatment. She was forced to give up seeing her peers, going to public places and what she loved to do the most, play on a public playground with other "new friends". For 10 months, Lily's parents struggled to find ways to keep her occupied, happy, and recovering not only from the disease but from the psychological struggles that came with Lily being confined to her home. On October 30, 2018 Lily returned to preschool after almost a year of isolation. The once social butterfly had now become shy, scared, and terrified of crowds, noise and the chaos of a school environment. It became obvious to Lily's family that there was a missing piece in the treatment plan for these young patients battling an autoimmune state and with that as their driving force, the concept of Lily's Pad was born.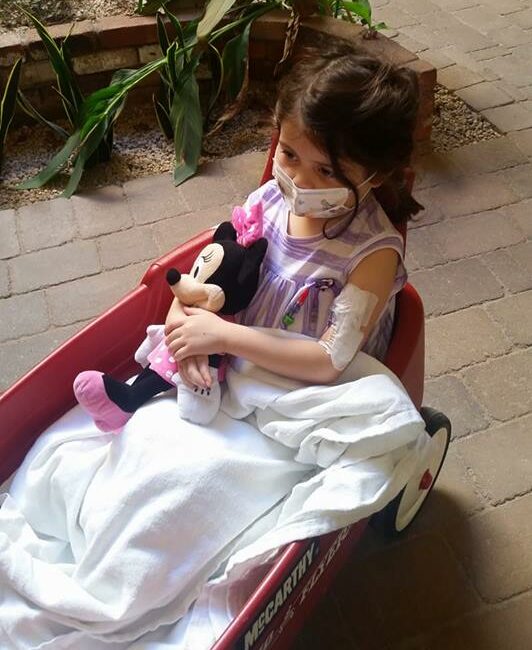 Donate Today!
Thank you for supporting our cause!