It is the mission of Lily's Pad to provide a safe place for immune compromised children to laugh and play together. As we work towards the day we can open our doors, we are bringing the fun to you! Or you can pick one up for your child at any of our East Valley partner locations. Please email dawn@lilyspadaz.org to request a Play Pack and arrange a pickup!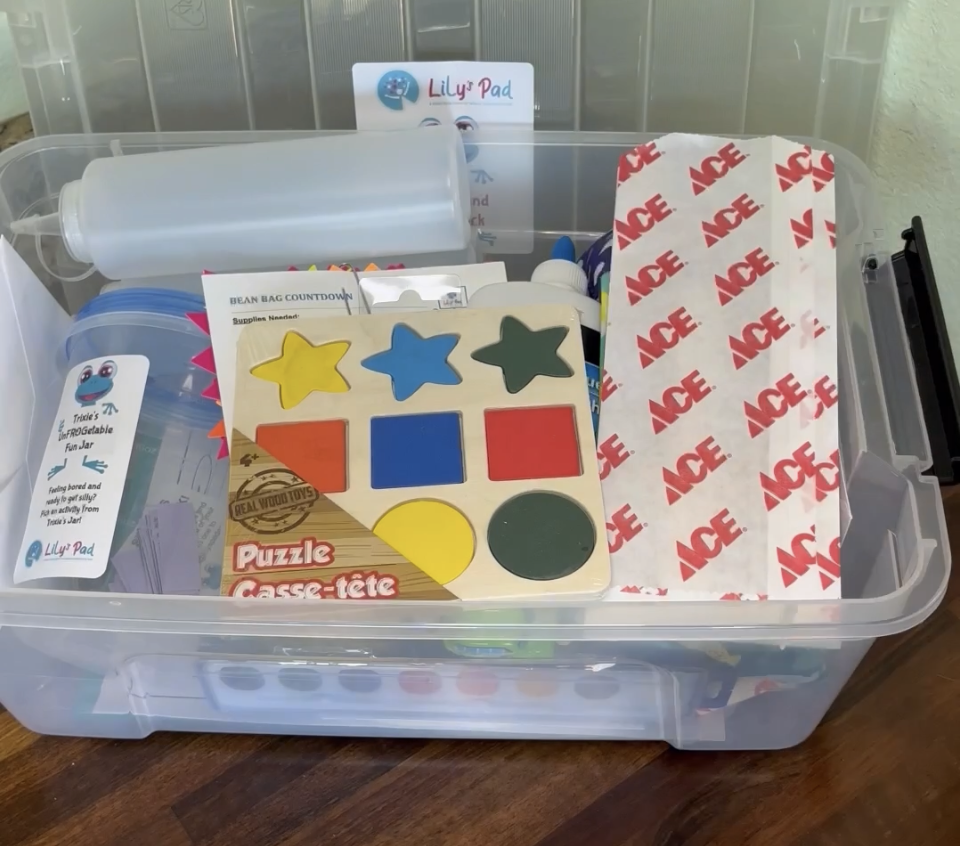 Children receiving treatment in local outpatient clinics may just find themselves the lucky recipients of one of our "Live, Laugh and Play" packs. These packs are jam packed with over 30 different fun filled activities including games, arts and crafts and even science experiments! We will continue to add additional activities for fun on this page, so please check back to see our latest ideas!
You can sponsor a Play Pack for $25.00 by clicking HERE or donating supplies by clicking HERE!